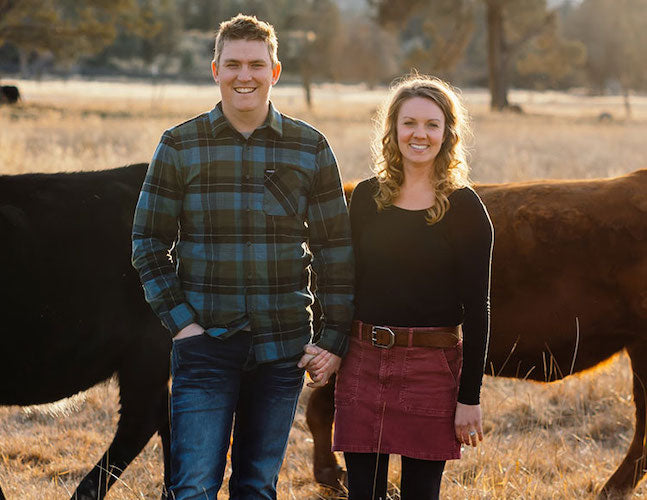 Our Farm Club
We are Frank and Janelle Maricle, and we would like to thank you for checking out our farm club.
We believe in raising our hogs and cows in a natural environment instead of confined feedlots.
We offer three simple boxes that can be shipped directly to your doorstep every 30, 60, or 90 days. – and you can change the box type and frequency as often as you'd like!
Explore Our Boxes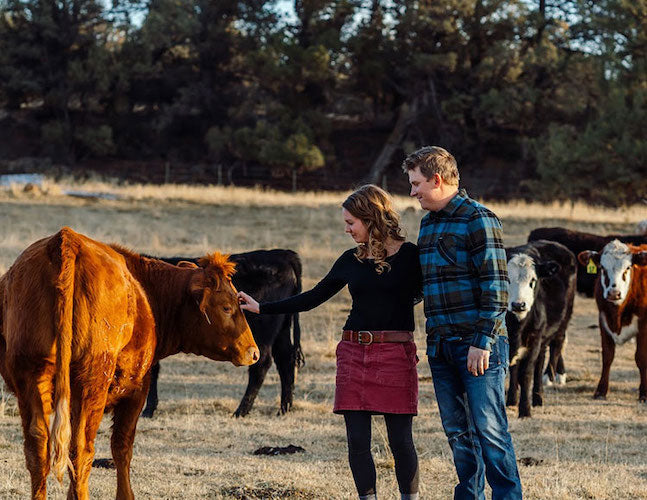 pasture-raised meat
With your choice of box, size, and frequency you get flavorful Well Rooted Farms' meats!
This option of purchasing pasture raised meat gives you the best option both economically and with convenience by getting our meat to your table! It's a great way to keep your freezer stocked with great tasting beef and pork.
By subscribing, you are getting our lowest cost per pound while supporting our family farm!
Explore Our Boxes
Why Choose the Well Rooted Farms Club?
1. Highest Quality Meats

We raise our beef and pork on pasture crops, so they have fresh green grass to eat. We grain finish our animals, providing the best flavor and marbling. By grinding our own feed, with grains sourced by local farms around Central Oregon, we know what our animals are consuming. We dry-age our beef for optimal taste and quality, while our hogs eat grass on rotational grazed cover crops providing a vast flavor in both meats.

2. Know Where Your Food Comes From

By following us on social media, you can follow along on our journey and learn how your meat is grown. Our animals' health and wellbeing are important for us and our community. It takes a lot of hard work to care for a farm, but we know that good husbandry practices bring high quality food. Give us a follow! You will be able to see where your meat comes from and what went in to getting it on your plate!

3. Support A Small Family Farm

We are a small family farm dedicated to providing you the best quality meat from animals that are well cared for. When you support a small family farm, you are choosing to help first generation farmers who work hard at providing great tasting meat while using sustainable and regenerative agriculture practices. 
How it Works
Check out the Farm Club box options and choose one that best fits how you cook and eat. And whether you want beef or pork or BOTH.
Choose the box size you would like.
Choose from a frequency of every 30, 60 or 90 days.
Be sure to add in the notes area, any cuts that you enjoy eating and we will try to add more to your box. This helps us build a custom box for you!
Add any "extras" from our a la carte items like more ground beef, sausage or stew meat that are easy to cook with.
Your Farm Club box will be delivered on the first Tuesday (shipped orders) or Wednesday (local delivery) of the month, given your frequency settings.
Enjoy our delicious pasture raised and grain finished pork and beef delivered directly to your doorstep!
Choose Your Box!
Select from our boxes below, then choose any additional items from our store and we will ship your box directly to you. You can change the frequency, box type, pause or cancel anytime.
Farm Club Boxes:
Regular price

From $159.00 USD

Regular price

Sale price

From $159.00 USD

Unit price

per

Regular price

From $99.00 USD

Regular price

Sale price

From $99.00 USD

Unit price

per

Regular price

From $134.99 USD

Regular price

Sale price

From $134.99 USD

Unit price

per